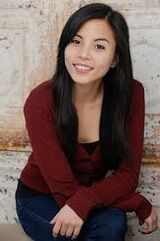 Anna Akana is the former girlfriend of
Ray William Johnson
, she is the co-owner of Runaway Planet (now named Runaway Machine) and the co-host of
Runaway Thoughts
(the podcast).
She plays the role of Riley in Riley Rewind (which she wrote) and is an actress, comedian and YouTuber.
After Riley [Rewind] was finished, she started to make short films and currently has five shorts uploaded on her channel, which are called [H A L L U C I N A T I O N], [Afflicted Inc.], [Emergency Call], [PREGNAPOCALYPSE] and [Here She Is].
BonerBookClub is a YouTube channel where she reviews books, plays and occasionally films/movies.
She also co-starred in SoFetchSketch [1] alongside Sophie Bell and Meghan Rosati. So Fetch Sketch stars Anna, Faye & Blue "on their coked out upper class silly bitch adventures." (Said in the description of the channel)